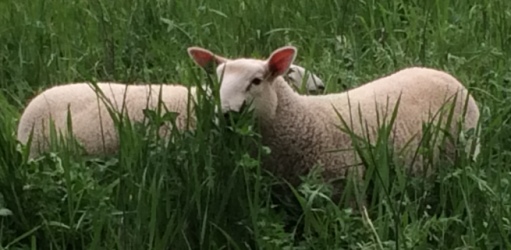 The flock is mostly Cheviot crosses, some Tunis and Dorset. A couple Scottish Blackface ewes add some variety.
Our breeding goals are hardiness, good mothering, body type and prolificacy. The first two are mandatory. Sheep that need special considerations are culled. There's no time for sheep that don't thrive or are poor mothers.
The sheep live on pasture into December, until the snow covers the ground and no grazing is possible. During winter we feed hay and some grain during late gestation. Once April brings fresh grass the ewes and lambs are moved back to pasture.